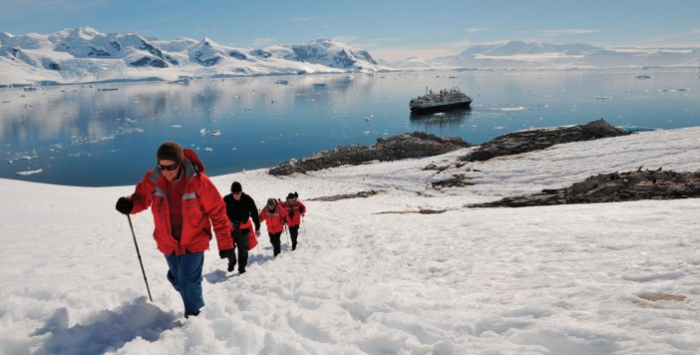 Your Travel Companion
A Silversea Expedition is more than an exploration of the world; it's an immersion into your surroundings. To truly experience your destination — be it in the wild, in a city, or along the fringes of civilisation — we've assembled a team of experts from all relevant fields. You'll have the opportunity to learn from eminent naturalists, geologists, biologists, historians, and ornithologists, all of whom have the education, research experience and personal accomplishments to make them ideal companions for your adventure
Expedition Team
Richard Sidey,
PHOTOGRAPHER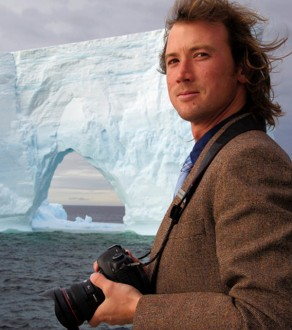 Richard Sidey expedition team silversea Richard Sidey is a professional digital media designer and photographer from the South Island of New Zealand. Growing up around the mountains, Richard became a keen outdoor enthusiast and developed a love for nature photography. He graduated with a Bachelor of Visual Communication Design at Massey University in Wellington, where he concentrated on experimental time-based media and produced an award-winning short film. After graduating, Richard was involved with the television industry in New Zealand before departing to work his way around the globe. Based in Australia, Canada and Ireland, he has been working as the onboard photographer for expedition ships since 2003, and continues to explore his affinity with the polar regions.
Luciano Bernacchi,
NATURALIST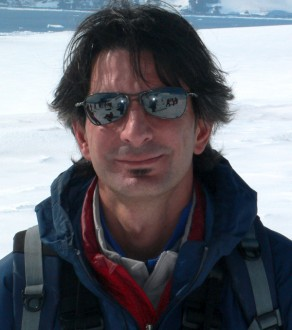 Luciano Bernacchi expedition team silversea Luciano has lived and worked in the beautiful mountains and glaciers of Patagonia for the last 20 years. He has a wealth of experience in adventure travel and eco-tourism; leading, guiding, and lecturing groups. From expeditions across the Patagonian Ice-Field and Ice Walks on the Perito Moreno Glacier to treks in Torres del Paine and Tierra del Fuego, Luciano has been working as a mountain guide, ski guide, tour leader, naturalist guide, and birding guide, across Argentina and in many other countries throughout the past 20 years.
Birding and glaciers are his two main passions: a keen birder since a very early age, and many years of experience working around, on, under, and close to glaciers
Luciano is based in Los Glaciers National Park, Patagonia, Argentina and works as Director and board member of Glaciarium/Museo del Hielo Patagonico – the largest and one of the very few Glacier museums in the world. Luqui as most people call him, has been working in both Polar regions extensively, sharing his passion for ice, glaciers and wildlife
Luciano has been certified in a variety of specialties: as Ski Patrol with extensive training in skiing, snow safety, avalanche awareness and first aid; as a Birding Guide by Argentina's National Ornithological Society, as a Mountain Guide and Climbing Instructor (Rock & Ice) by the Argentina Mountain Guide Association and Buenos Aires Alpine Club respectively; also by Argentina's Coast Guard to operate sailboats, and small vessels. Luciano's diverse jobs and interests have taken him to many destinations and wilderness areas around the world.
Sandra Walser,
POLAR HISTORIAN AND PHOTOGRAPHER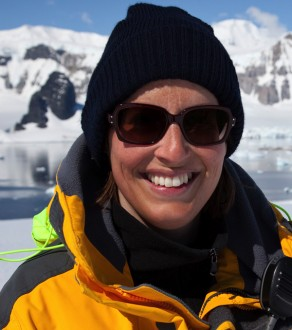 Sandra Walser silversea expedition team Sandra Walser was born, raised and educated in Switzerland. After receiving her Master's degree in History and Film Studies from the University of Zurich, she decided to fulfil her childhood dream by travelling to Iceland and Greenland. During this trip she caught the notorious "polar fever" and just hasn't been able to shake it since
In the past few years, Sandra has been taking part in various land-based journeys and expedition cruises in Antarctica and the Arctic – first as a photographer and later as lecturer and guide. She therefore knows many "cool places" from first-hand experience
Sandra is specialised in the history of exploration and whaling, and is a published photographer. She speaks English, German and Swiss German as well as some French and Italian. Sandra is very keen to share her passion and knowledge with Silversea Expeditions guests!
Juan Carlos Sosa,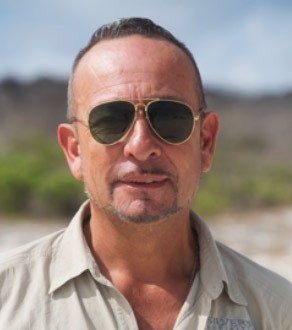 Native Ecuadorian, Juan Carlos Sosa has been guiding for over 30 years. He feels he has always been called to this vocation and loves to show off his country's beauty to visitors. His love for the Galápagos is far and wide. He has an intense curiosity for its historical origins, embraced by its imposing volcanoes and the jungle´s lush vegetation
He started guiding after returning from the United States in 1980 where he participated in an exchange student program, "Youth for Understanding." The first company who hired him offered plenty of training courses in different fields and he essentially became self-taught
He has an official license as a National Guide and became a Naturalist Guide for the Galápagos Islands in 1994. In 2000, he received an award of excellency from the Prince of Luxembourg and the Charles Darwin Foundation for fundraising programs he created for the conservation of the Galápagos Islands
He lived in Holland for three years, attending a Dutch school for two years. He also lived in Italy for six months to study Italian and the country's culture. He is well-travelled, visiting several places including, the United States (several states), Mexico, Cuba, Dominican Republic , Antigua and Barbuda, Colombia, Peru, Brazil, United Kingdom, France, Spain, Switzerland, Germany, Belgium, Czech Republic, Austria, Norway, Greece and Turkey. Juan can communicate with many guests as he is fluent in Spanish, English, Italian and speaks 50% Dutch
Bruno Cazarini,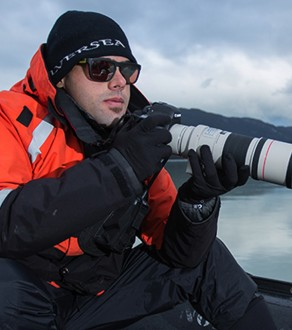 Inspired photographer and world traveller, Bruno Cazarini has been capturing the beauty of the world through his photographs since 2007
A native of Brazil, Bruno developed his skills by studying digital photography in Senac (São Paulo), which he followed by becoming the assistant of one of the biggest fashion photographers in Brazil. With his own photography business, Bruno has covered many subjects through the years such as fashion, social events, sports, portrait and travel
As a photographer and ship-based logistics specialist, Bruno has already travelled to more than 90 different countries all over the world. His latest work includes a 60-day expedition through the Amazon jungle on an expedition ship. Specializing in digital photography, he also has a passion for teaching and lecturing about digital photography
While in Brazil, Bruno photographs surfing in his hometown. He also likes to go hiking, surfing, diving and playing his beautiful semi-acoustic guitar. He makes great sushi and doesn't really know how to dance
"My best memories are moments that did not last more than a split second and for some time I have been trying to capture those moments as much as I can…in photographs."
Ray Stranagan,
PHOTOGRAPHER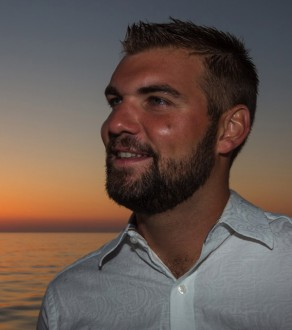 Ray Stranagan was born on an American Army base in Germany, but soon moved to New York State where he grew up making funny short movies and extreme sports videos with his brother. All he wanted to do was be behind a camera and travel. While a student at the Art Institute of Fort Lauderdale for Video Production and Digital Filmmaking, he worked for Pro Dive International filming underwater video/photography. A dream job! After graduating from the Art Institute in 2011, Ray continues to pursue work photographing natural ecosystems, and spends his free time travelling and scuba diving around the world.