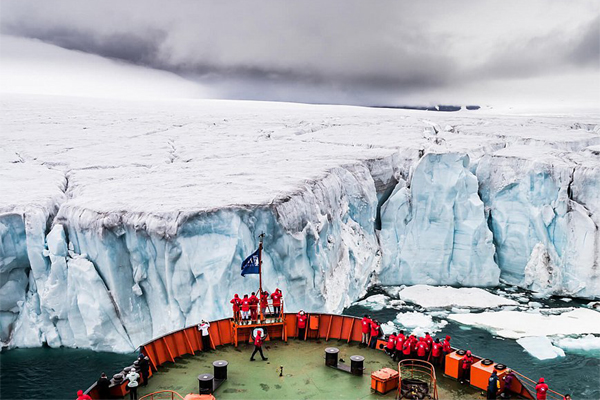 NORTH POLE
This incredible adventure starts in Murmansk, Russia. There you embark the nuclear-powered icebreaker 50 Years of Victory for a roundtrip voyage to the geographic North Pole. Anticipation heightens as the mighty ship takes us smashing through the frozen Arctic Ocean toward the top of the world. You will also visit Frans Josef Land with out-of-this-world Arctic Wildlife.
* Rates are listed per person in USD
DISCLAIMER:
Rates are per person and subject to change.